1. Foto uploaden

2. Formaat kiezen

3. Canvas foto bestellen

---
Panoramafoto op canvas
Een canvas panorama heeft een formaat dat alle afmetingen te buiten gaat. Zo'n panoramafoto inspireert door zijn enorme afmeting en het overgebrachte gevoel van ruimte. Statische afbeeldingen zijn bijzonder geschikt voor een canvas panorama. Een panorama op canvas kan bijvoorbeeld ook uit een gewone foto worden gesneden. Of je kunt meerdere foto's laten overlappen voor indrukwekkende resultaten.
Tip: voor de panorama foto op canvas raden wij aan om vanaf 100 cm breedte het 4 cm dikke galerie frame te kiezen.
---

---
---
Canvas panorama
In onze wereld is veel genormeerd. Alleen werd er in dit geval iets over het hoofd gezien, want de panorama foto op canvas is niet gedefinieerd. Wij bieden dan ook panoramafoto's op canvas aan in twee beeldformaten. Het 2:1 formaat kan ook worden omschreven als het kleine panorama formaat. Het 3:1 formaat is horizontaal wat langer.
---
Langwerpige canvas prints
Het is niet altijd even makkelijk om een canvas panorama van een eigen foto te maken. Door de speciale dimensies zul je erachter komen dat de randen een ware uitdaging vormen. Kies je bij een panorama foto op canvas voor een omgevouwen rand, dan kun je een aanzienlijk deel van je afbeelding kwijtraken. Daardoor is de gespiegelde rand vaak een goede keuze voor een panorama canvas, want zo blijft de complete afbeelding goed zichtbaar.
Wil je een zwart-wit panoramafoto op canvas, dat ziet een witte of zwarte rand er in de regel altijd fantastisch uit. Dit houdt in dat je gekozen afbeelding volledig zichtbaar blijft en de gedrukte rand perfect bij je panorama canvas aansluit.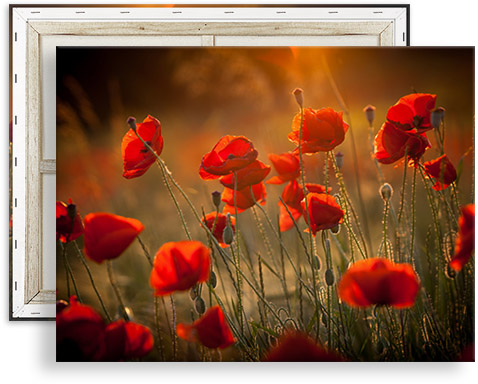 Productafbeelding
Detailafbeelding
Woonruimte
---
Panorama foto op canvas
Een langwerpige panorama foto op canvas is een aantrekkelijk formaat. Hij wordt vaak opgehangen boven de bank of het bed. Daarvoor is het panoramaformaat perfect geschikt. De panorama foto op canvas beslaat een horizontaal deel van de muur en vormt zo een uniek en harmonieus onderdeel van het interieur. Het is zo eenvoudig om een foto op canvas af te drukken
---
2 cm standaard
houten frame
GRATIS

4 cm galerie
houten frame
vanaf 5 EUR

Wist je dit al? We geven 75 jaar kleurgarantie bij al onze foto´s op canvas.
---
Ervaringen van klanten
W.F. L.
Beoordeeld in Rockanje
Product: Foto canvas Geverifieerde aankoop
Alles zeer gebruiksvriendelijk , snel en perfect resultaat
Dick D.
Beoordeeld in UTRECHT
Product: Foto canvas Geverifieerde aankoop
Ik ben heel tevreden met de geleverde canvassen. Ook wat het maken van de canvassen zeer gebruikersvriendelijk.
---
Naomi B.
Beoordeeld in IJsselmuiden
Product: Foto canvas Geverifieerde aankoop
De 5delig canvas zag er erg gaaf uit. Ook in het echt, door het vele inzoomen bij het ontwerpen was het eindresultaat wat wazig/pixelig. Maar wel heel blij mee
Lia Z.
Beoordeeld in Waskemeer
Product: Foto canvas Geverifieerde aankoop
Alles prima, service en levering. Mooie kwaliteit en kleuren. Ik laat de mooiste foto's op canvas afdrukken en ze hangen nu door hele huis, ga nu aan de caravan beginnen.
---
---
---
Verdere informatie
Foto op canvas info
Prijzen
Levertijden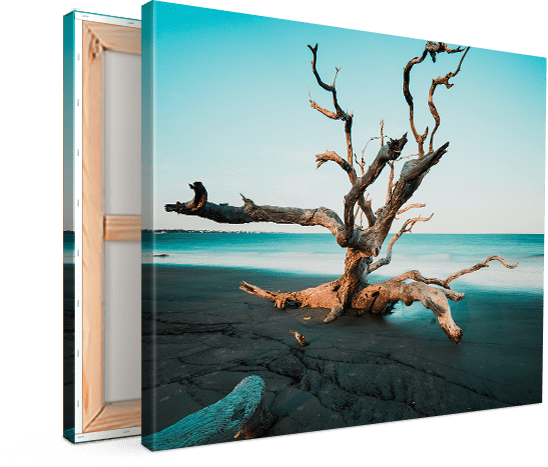 Foto op canvas informatie
Echt canvasdoek van katoen
Kant-en-klaar op houten frame
Moderne HP© druktechnologie
75 jaar kleurgarantie
---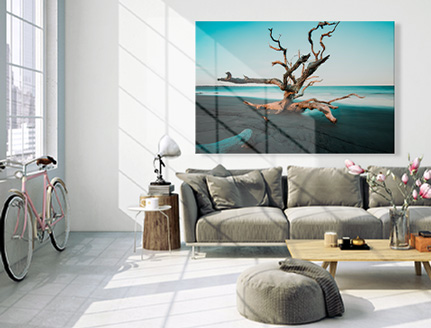 Detailinformatie
Echt canvas schildersdoek met verfijnde structuur van kwalitatief 360 g/m² katoen
Kant-en-klaar gespannen op een echt houten frame + 8 klemmen om na te spannen
Druktechniek met de nieuwste technologie van
HEWLETT PACKARD© (HP – True Color Technology)
2 diktes van het houten frame mogelijk: standaard frame van 2 cm en galerie frame van 4 cm
Milieuvriendelijk: 99% van het product wordt van duurzaam materiaal gemaakt
Jouw foto op canvas is verkrijgbaar in de volgende framediktes: 2 cm / 4 cm
Panorama
Formaat
Adviesprijs
Prijs
Formaat selecteren

XS

40 x 20 cm

25,00 €

35,00 €

kiezen

S

60 x 20 cm

30,00 €

40,00 €

kiezen

S

60 x 30 cm

35,00 €

45,00 €

kiezen

S

80 x 40 cm

50,00 €

60,00 €

kiezen

S

90 x 30 cm

45,00 €

55,00 €

kiezen

M

90 x 45 cm

60,00 €

74,00 €

kiezen

M

100 x 50 cm

65,00 €

77,00 €

kiezen

M

120 x 40 cm

70,00 €

80,00 €

kiezen

M

120 x 60 cm

80,00 €

96,00 €

kiezen

L

140 x 70 cm

90,00 €

108,00 €

kiezen

L

150 x 50 cm

85,00 €

99,00 €

kiezen

L

150 x 75 cm

115,00 €

133,00 €

kiezen
Korting op verzendkosten vanaf 2 producten van hetzelfde formaat.
Prijzen inclusief btw.
Wanneer wordt jouw foto op canvas geleverd?
Gewenst formaat
Verzenden naar
VANDAAGNu
bestellen

24 uurs*
EXPRESSLevering
gegarandeerd

PRIO**Levering
schatting

STANDAARDLevering
schatting

ma
di
wo
do
vr
za
zo
ma
di
wo
24
jan.
25
jan.
26
jan.
27
jan.
28
jan.
29
jan.
30
jan.
31
jan.
01
feb.
02
feb.
Bestel op werkdagen voor 12 uur:
* Gegarandeerde levering de volgende werkdag
** Priority productie en standaard levering
Wij bezorgen met:

---
Verzenden naar
| | Formaat | 24 uurs EXPRESS upgrade | PRIO upgrade | Verzending |
| --- | --- | --- | --- | --- |
| XS | 30 x 20 cm | 58,95 € | 5,95 € | 8,95 € |
| XS | 40 x 30 cm | 58,95 € | 5,95 € | 8,95 € |
| XS | 45 x 30 cm | 58,95 € | 5,95 € | 8,95 € |
| S | 60 x 40 cm | 58,95 € | 7,95 € | 11,95 € |
| S | 60 x 45 cm | 58,95 € | 7,95 € | 11,95 € |
| S | 75 x 50 cm | 58,95 € | 7,95 € | 11,95 € |
| M | 80 x 60 cm | 58,95 € | 7,95 € | 11,95 € |
| M | 90 x 60 cm | 89,95 € | 9,95 € | 14,95 € |
| M | 100 x 75 cm | 89,95 € | 9,95 € | 14,95 € |
| M | 105 x 70 cm | 89,95 € | 12,95 € | 19,95 € |
| L | 120 x 80 cm | 89,95 € | 12,95 € | 19,95 € |
| L | 120 x 90 cm | 89,95 € | 12,95 € | 19,95 € |
Prijzen inclusief btw.
Korting op verzendkosten vanaf 2 producten van hetzelfde formaat
Alle verzendprijzen en levertijden
---
---
Dit zou je ook kunnen interesseren