1. Foto uploaden

2. Formaat kiezen

3. Canvas foto bestellen

---
Populaire formaten
Speciaal
Formaat
Adviesprijs
Prijs
Formaat selecteren

XS

50 x 30 cm

35,00 €

43,00 €

kiezen

XS

50 x 40 cm

40,00 €

50,00 €

kiezen

S

60 x 50 cm

50,00 €

62,00 €

kiezen

S

70 x 40 cm

45,00 €

53,00 €

kiezen

S

70 x 50 cm

50,00 €

63,00 €

kiezen

M

75 x 60 cm

60,00 €

70,00 €

kiezen

M

90 x 50 cm

65,00 €

76,00 €

kiezen

M

100 x 60 cm

70,00 €

83,00 €

kiezen

M

100 x 80 cm

85,00 €

100,00 €

kiezen
Korting op verzendkosten vanaf 2 producten van hetzelfde formaat
Alle formaten en prijzen.
Alle prijzen zijn inclusief btw.
---
Foto op canvas op maat afdrukken
Je kunt niet het juiste formaat voor je foto canvas vinden in onze maattabel? Naast de 153 formaten voor fotoafdrukken bieden wij ook aan om de canvas foto in eigen formaat te creëren. Dit geeft je de kans om je favoriete foto in een afwijkend formaat op het canvas te laten afdrukken, zodat dit precies past bij de afbeelding en jouw interieur.
Welke formaten zijn mogelijk
In principe zijn bijzondere wensen voor het afdrukken van foto's in allerlei uitvoeringen en maatverhoudingen mogelijk: verticaal of horizontaal, als panorama, XXL-panorama of in een vierkante vorm. Zelfs ronde formaten zijn voor een foto op canvas in theorie mogelijk. Bijzonder grote afmetingen vind je op onze pagina voor foto's op canvas in groot formaat.
Populaire foto canvas formaten:
Klassiek 3:2 formaat
Digitaal fotoformaat 4:3
Vierkante canvas foto's
Panorama canvas (verhouding 2:1 en 3:1)/li>
XXL-formaten
Fotocollages
Meerdelig
Foto op canvas eigen formaat bestellen
Hoe kan ik het beste mijn eigen canvas afdrukken? Kun je het gewenste formaat niet via onze website bestellen, dan kan dit heel eenvoudig via onze klantenservice. Schrijf ons een e-mail met de informatie over het gewenste formaat en wij beantwoorden je vraag direct. Noem daarbij je gewenste breedte en hoogte in centimeters (cm). Helaas is het niet mogelijk om foto op canvas in millimeterafmetingen te maken. De maximale breedte voor afwijkende canvas op foto op maat is 140 cm. De maximale lengte is 300 cm. Voor ronde vormen hebben wij de gewenste diameter nodig.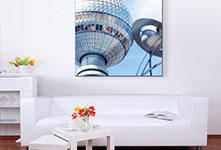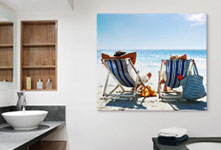 Canvas in afwijkende maten naar DIN-normen en frameformaten
Typische speciale formaten voor canvas foto's zijn de genormeerde DIN-formaten. Juist in de reclamebranche worden deze graag voor evenementen en reclamedoeleinden gebruikt. Deze speciale DIN formaten kunnen we ook voor je produceren:
| DIN-Formaat | DIN-afmeting in millimeter | Foto canvas in cm |
| --- | --- | --- |
| A0 | 1189 x 841 mm | 120 x 85 cm |
| A1 | 841 x 594mm | 85 x 60 cm |
| A2 | 594 x 420 mm | 60 x 40 cm |
| A3 | 420 x 297 mm | 45 x 30 cm |
| A4 | 297 x 210 mm | 30 x 20 cm |
| A5 | 210 x 148 mm | 20 x 20 cm |
| A6 | 148 x 105 mm | - |
| A7 | 105 x 74 mm | - |
| A8 | 74 x 52 mm | - |
Ook de formaten van fotolijsten hebben gestandaardiseerde afmetingen. Er bestaan 38 standaard formaten, waaronder de bekende DIN formaten. De meeste standaard lijstformaten kunnen wij jou eenvoudig leveren, bijvoorbeeld 30 x 45 cm, 50 x 65 cm of 60 x 60 cm.
Speciale prijs foto op canvas op maat
Zoals ook de grootte van de op maat gemaakte foto canvas, verandert ook de prijs van de foto canvas. Onze hierboven afgebeelde maat-prijs calculator helpt je de prijs voor je persoonlijke foto op canvas in eigen formaat te bepalen. Mocht je maat niet in de calculator staan, kun je ons ook een aanvraag met je gewenste formaat sturen. We beantwoorden je aanvraag met een vrijblijvende aanbieding – het maakt niet uit of dit een reuzenpanorama is of een speciaal canvas met een levensgrote foto van jouw favoriete familielid.
Mogelijk een langere leveringstermijn
Door de individuele bewerking van je foto op canvas eigen formaat, kunnen de leveringstermijnen anders zijn. Wij nemen je foto en passen deze persoonlijk op je zelfgekozen formaat aan. Tot je je eigen speciale canvas foto in handen hebt, kan het daarom iets langer duren dan gewoonlijk. We doen ons best om je fotoafdruk zo snel en goed mogelijk aan het bijzondere formaat aan te passen en ook het frame wordt speciaal op maat gemaakt.
---
Foto canvas ideeën: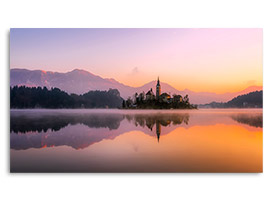 ---
Canvas Panorama
vanaf 25 EUR
Ga naar Canvas Panorama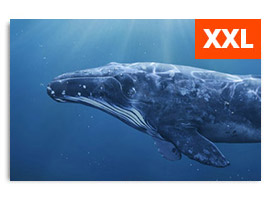 ---
Foto Canvas XXL
vanaf 19 EUR
Ga naar Canvas XXL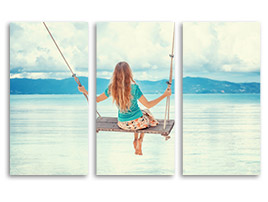 ---
Drieluik canvas
vanaf 75 EUR
Ga naar Drieluik canvas