Canvas ophangen in 5 stappen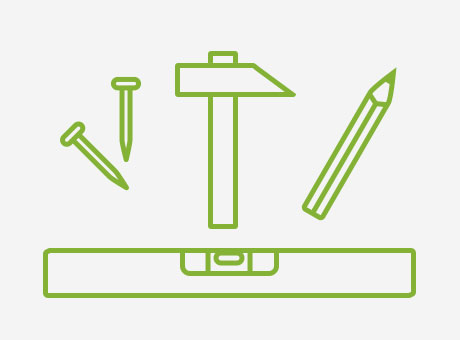 Benodigdheden
Een canvas ophangen doe je met een waterpas, een hamer, een potlood en twee spijkers.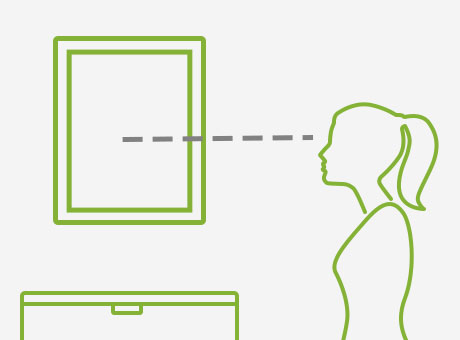 1. Kies een plek
Let bij het ophangen op de kijkhoogte en de symmetrie van je meubels. Hier vind je verschillende ophangmethoden.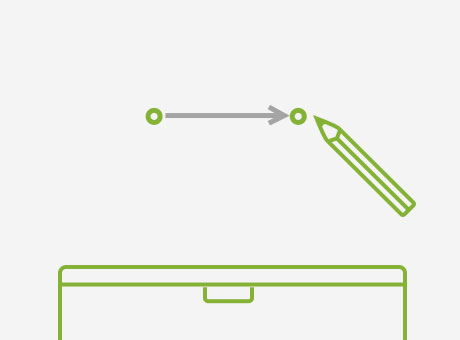 2. Markeren
Markeer met het potlood de hoogte (trek 4 cm af voor de framedikte). Selecteer nu het tweede punt met behulp van een waterpas.
---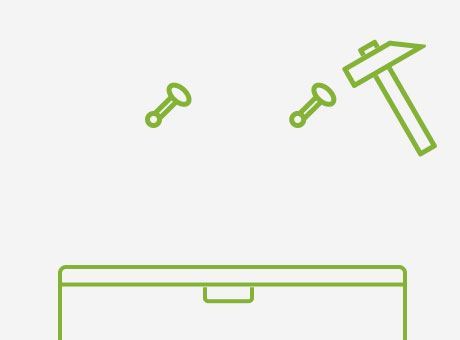 3. Spijkers in de muur
Sla de spijkers zo in de muur dat ze 2 cm (licht omhoog gebogen) uit de muur steken. Zo blijft er voldoende steunvlak over voor het doek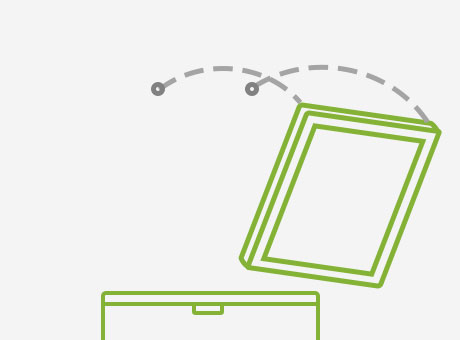 4. Foto ophangen
Als je de spijkers met een hamer in de muur hebt geslagen, hang je het doek op zodat het frame op de spijkers rust.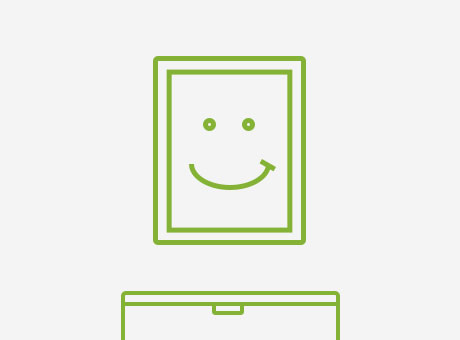 5. Klaar
Je kunt het beeld nog centreren door zachtjes tegen het frame te duwen. Gefeliciteerd! Als je ook alle 10 vingers nog hebt, is de missie geslaagd.
TIP: Het kan nog makkelijker! Voor kleine canvas doeken (t/m 60 cm breedte) heb je aan één spijker genoeg. Een waterpas heb je dan niet eens nodig.
---
Canvas doek ophangen – de uitgebreide instructies
Het ophangen van een canvas is heel eenvoudig. Zelfs met twee linkerhanden is het kunstje in een paar minuten gepiept.
Organiseer om te beginnen het gereedschap dat je nodig hebt om de canvas aan de muur bevestigen: een kleine hamer, twee spijkers (bijv. van staal, 35 mm), een potlood en een waterpas. je kunt eventueel ook de waterpas op je smartphone gebruiken, deze is echter niet zo nauwkeurig.
Kies nu een geschikte plek voor het doek. Let op de kijkhoogte en de symmetrie van de ruimte. Hang het canvas doek in principe op ooghoogte in het midden boven de bank, de kast, het bed of waar je maar wilt
Markeer het punt voor de eerste spijker met een potlood. Houd er rekening mee dat het frame ongeveer 4 cm dik is en dat de bovenrand van de foto dus zo´n 4 cm boven de spijker komt. Het tweede punt markeer je nu met behulp van de waterpas. Let op dat de afstand tussen de twee spijkers 10 cm minder moet zijn dan de totale breedte van het doek. Alleen dan kun je het frame van jouw canvas aan de twee spijkers hangen.
Sla vervolgens de spijkers in de muur. Let hierbij op twee dingen: 1. De spijkers moeten ongeveer 2 cm uit de muur steken. Zo kan de canvas foto veilig en stabiel aan de spijkers hangen. 2. Je vingers.
Als je alles goed gedaan hebt, kun je de foto op canvas nu met het frame aan de twee spijkers hangen. Tadaa!
Doe 3 stappen terug en kijk naar je werk. Je doet een vreugdedansje, want jouw eigen foto op canvas hangt. Mocht je het gevoel hebben dat je canvas nog niet 100% recht hangt, kun je dit nog makkelijk aanpassen door voorzichtig met je hand tegen het frame te duwen.
---
Hoe hang je een canvas doek op? (5 stappen)
Kies de plek waar je de foto op doek wilt ophangen.
Markeer met een potlood een punt voor de eerste spijker.
Gebruik een waterpas om het tweede punt uit te meten (ca. 10 cm minder afstand dan de totale breedte van de foto).
Sla de spijkers zo in de muur dat ze 2 cm (in een lichte hoek naar boven) uit de muur steken.
Hang nu de canvas foto op! Klaar!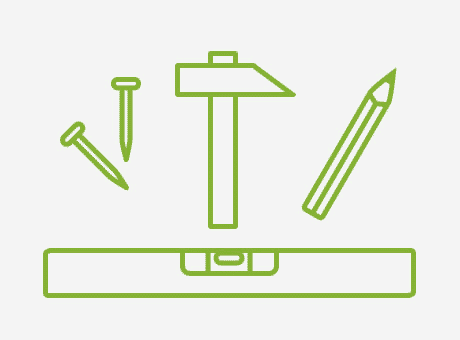 ---
Foto op canvas ophangen - 4 tips: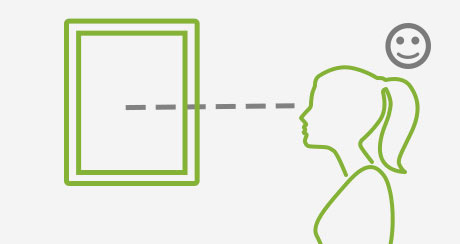 Ooghoogte – Idealiter plaats je het doek zo, dat het perfect in je blikveld hangt. Oriënteer je bij het ophangen aan de symmetrie van de kamer.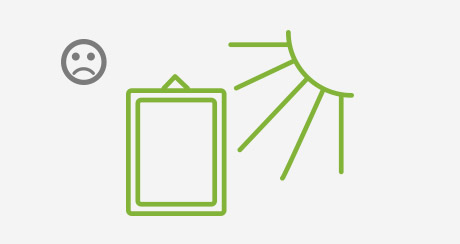 Geen direct zonlicht – Zorg ervoor dat jouw canvas niet wordt blootgesteld aan direct zonlicht. Anders zullen de kleuren sneller vervagen.
---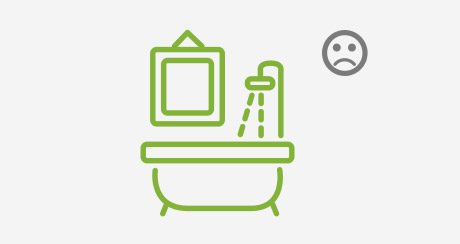 Geen vochtige ruimtes – Als het frame van je canvas foto wordt blootgesteld aan een wisselend, vochtig klimaat, dan kan het hout kromtrekken. Vochtige ruimtes zijn daarom niet geschikt om een canvas op te hangen.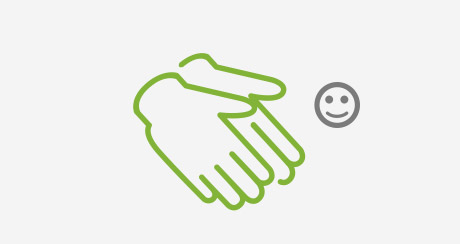 Draag eventueel handschoenen – Canvas afbeeldingen zijn gevoelig. Met witte katoenen handschoenen kun je voorkomen dat de canvas foto wordt beschadigd.
---
Waar kan ik een canvas foto niet ophangen?
De foto op canvas is tegenwoordig erg populair en je kunt hem bijna overal ophangen. Maar let op: de canvas foto is niet geschikt om buiten op te hangen of in ruimtes met wisselende vochtigheid. Hier zal het houten frame snel vervormen en kan het doek gaan golven. Dit kan deels worden gecorrigeerd door het doek opnieuw te spannen.
---
Populaire manieren om een canvas op te hangen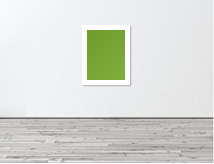 Op zichzelf:
Sommige foto's zijn echte kunstwerken op zichzelf. Ze verdienen het om alleen te worden opgehangen, zodat ze alle aandacht krijgen.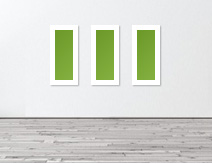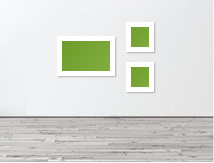 Symmetrisch:
Je kunt meerdere canvas foto´s ophangen, gespiegeld om de as van de afbeelding. Deze as kan zowel horizontaal als verticaal zijn.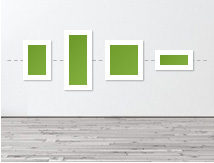 In een rij:
Foto´s ophangen in rijen is ook erg populair. De optische lijn kan in het midden, of aan de boven- of onderkant van de foto lopen.
---
Verdere tips:
---
Dit zou je ook kunnen interesseren: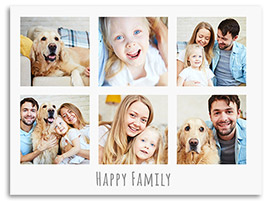 ---
Foto Collage
vanaf 19 EUR
Ga naar Foto Collage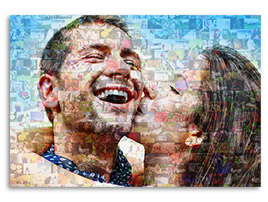 ---
Fotomozaïek
vanaf 59 EUR
Ga naar Fotomozaïek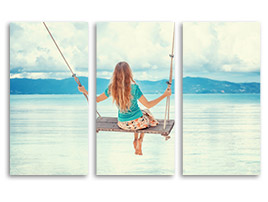 ---
Drieluik canvas
vanaf 75 EUR
Ga naar Drieluik canvas